Donate to sponsor our 2021 Conference!
Conference Sponsorship Levels
Diane Ravitch Advocates Circle (2 tickets) – $250
Julius Chambers Defenders Circle (4 tickets) – $500
James B. Hunt Champions Circle (6 tickets) – $1,000
Ruby Bridges Heroes Circle (8 tickets) – $2,000
Learn more about our October Conference.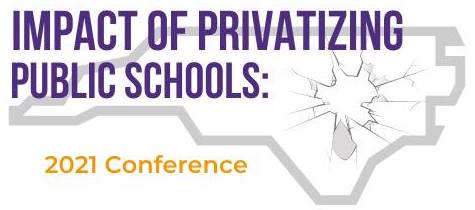 You will be automatically registered for our conference. We will email you closer
to the event to get the names of your guests to register them.
If you want to donate by check, print the donate form and mail to us.