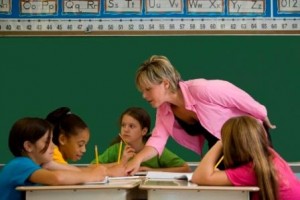 "What the best and wisest parent wants for his own child, that must the community want for all of its children.  Any other ideal for our schools is narrow and unlovely; acted upon, it destroys our democracy. – John Dewey
Effective public schools benefit everyone—from the students they serve, to the hardworking teachers, teacher assistants and other staff that do the educational "heavy lifting," to businesses who recruit well-educated graduates and taxpayers who generally benefit when well-prepared students graduate and give back to the community.
Public Schools First NC believes there are four key factors that combine to enable the effective public schools that educate each child for life: excellence in teaching, a rich curriculum, accountability and a safe and equitable learning environment. When any or all of these factors come under threat, so does the effectiveness of the education each child receives.
Learn more: