Our Children, Our Future

Save the Date – February 6, 2020
NC Superintendent of Public Instruction Candidate Forum
We are pleased to announce that Public Schools First NC is partnering with the NC Parent Teacher Association, Public School Forum of North Carolina, and the NC League of Women Voters to host a Candidate's Forum for the NC Superintendent of Public Instruction on Thursday, February 6 in Raleigh, NC. 
Moderated by David Crabtree, WRAL, anchor/reporter
Thursday,  February 6, 2020
Streaming LIVE – No tickets available to the public
Upcoming Candidate Forums for the General Election
NC Superintendent of Public Instruction — September 10, 2020 at 7 pm
NC Governor — September 17, 2020 at 7 pm
More details after the March 3, 2020 Primary Election
Conference on Privatization of Public Schools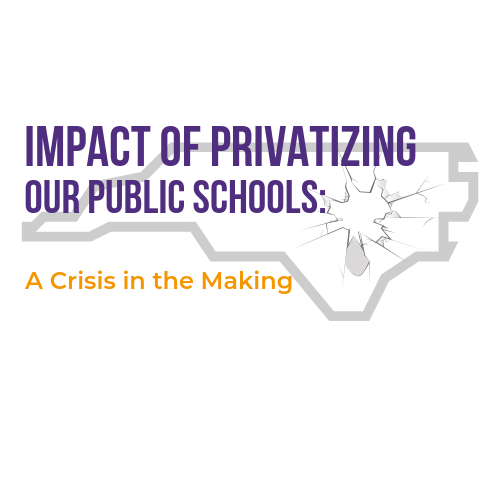 If you missed the conference, where we explored the impact of privatization on our public schools, you can view it all at these links: Speaker Presentations, Conference Charts, Conference Resources, Privatization Resources, and Segregation Resources.
The movement to privatize education is decimating our traditional public schools. Vital resources are being siphoned from already cash-strapped public schools and reallocated to charter schools and to private schools via school vouchers.