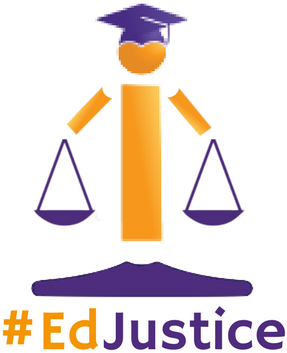 With your help, we've spent the past several years advocating for North Carolina's proud and strong public school system. We believe that free, fair, integrated, and equitable public schools are the truest route to independence and prosperity for all students and their communities. We believe that students in integrated schools demonstrate more tolerance and inclusionary behaviors compared to those who have less contact with students from other racial backgrounds We believe that political attacks on teachers, schools, and districts are real barriers to North Carolinians academic and economic advancement. We fight against this agenda because we believe in education justice.
All children deserve good, free, appropriate education. Equality of opportunity is our nation's foundational value, and public schools are the best way for our state to ensure it for every child, regardless of race, religion, ability, income, or residence. Education justice is striving to achieve equal opportunity through high-quality education for every single North Carolina child.
The schemes undermining our public schools range from diverting public resources to unaccountable private entities to schools' chronic underfunding that disproportionately hurts the poorest parts of our state. They encompass disparaging teachers' abilities by taking career protections and offering low pay, as well as denigrating districts by implying they misuse funds that have been spent properly.
Creating instability in schools and districts by refusing to fund class size mandates is just the latest example of a long-term campaign to cultivate the belief that public schools are failing.
Our schools are further challenged by the larger economic agenda of prioritizing tax cuts over investment in our state. Poverty affects students' academic readiness and abilities which adversely affects schools, making them eligible for takeover by the state. This further damages impoverished communities.
All of this is a pattern of privileging private and privatized entities over existing available public institutions that are the best, most equitable means we have of delivering resources to citizens.
Taken together, the state's recent economic agenda and its treatment of a school system that was once a model for the nation has been harmful for children and families. It's also harmful to the very core of our state and national beliefs. A state whose leaders don't believe in public schools as a public good, and who don't treat them as such, cannot achieve education justice for all children.
The central tenets of education justice are:
1. Universal pre-K for all eligible 4-year-olds
2. Equity of opportunity for all races and abilities
3. Inclusion and safety for minorities, LGBTQIA, etc.
4. Restorative discipline to end school-to-prison pipeline
5. Fully funded system of schools (resources and support staff), and
6. High quality teachers and administrators who are valued and retained in every school.
7. Integrated schools that prepare students to become citizens and leaders in a diverse country. (See the School Integration section below.)
Follow our #EdJustice posts on Facebook and Twitter to amplify our efforts to create the most equitable public school system in the nation, and make sure to see our #CharlottesvilleCurriculum page for ideas on teaching #EdJustice tenets to our students.
#EdJustice Bookbag
What we're reading – and you're suggesting! – to promote #EdJustice:
The Little Book of Restorative Justice in Education: Fostering Responsibility, Healing, and Hope in Schools by Katherine Evans and Dorothy Vaandering (read our review!)
Punished by Rewards and The Schools Our Children Deserve by Alfie Kohn
Walking on Water by Derrick Jensen
Website: Centre for Justice and Reconciliation great resource for an introduction to restorative justice
Public Education and Democracy
"A system of general instruction, which shall reach every description of our citizens from the richest to the poorest, as it was the earliest, so will it be the latest, of all the public concerns in which I shall permit myself to take an interest."    – Thomas Jefferson, 1818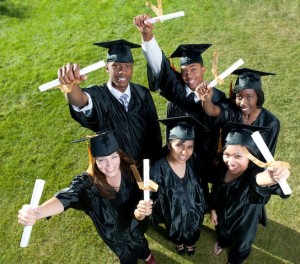 Public education is the cornerstone of our democracy. It cultivates the next generation of thoughtful and engaged citizens and it embodies one of the most fundamental ideals of the American dream: equality of opportunity. The basis of equality of opportunity is belief that every American child, no matter the circumstances of his or her background, deserves a fair start in life. Public education can give even the poorest child a chance to excel through hard work, individual initiative, and the nurturing guidance of excellent teachers.
Thomas Jefferson recognized that talent and ingenuity were not to be found exclusively among a narrow class of citizens, but could be found anywhere. Public schools, in opening their doors to all, would cast the widest net and foster the greatest progress, both for individual Americans and for our country as a whole. Indeed the history of public education in the United States is a testament to what is possible when we invest in the next generation. The expansion of access to public education throughout the 19th and 20th centuries brought a marked increase in economic prosperity.
In addition to the economic benefits of a well-educated workforce, there are continued civic benefits from public education. Public schools arguably comprise the one institution of our society that still knits us together as a community and binds us in a set of shared values. Public schools honor and celebrate diversity, but do so in a way that also honors the common good—the values, interests, and dreams we have in common. Public schools seek not to splinter us into enclaves of difference, but to bring us together in a shared sense of purpose and pride in being an American.
Indeed, perhaps the greatest threat of the move towards privatizing our schools is the erosion of the public's trust in their public schools as a vital civic institution. Privatization turns our children's education into just another consumer item. Under the cover of consumer "choice," privatization fosters a system of segregated have and have not schools, undermining equality of opportunity and weakening the NC Constitutional obligation to provide a sound, basic education for all public school students.
Well-funded, diverse schools are the embodiment of these democratic ideals.
School Integration

Research from around the country shows that all students perform better in racially and economically integrated schools.
In other words, all students, regardless of their socio-economic background, benefit academically from a racially and economically mixed learning environment. It is not only the poorer students who benefit. However, the re-segregation of schools poses a much more acute threat for low-income and minority students given the overwhelming challenges faced by schools of concentrated poverty.  High poverty schools face much higher rates of teacher turnover, more numerous disciplinary problems, and lower student performance.
In addition to the academic benefits of school integration, diverse schools do a better job of preparing students to live in an integrated world.  Students who learn to work with people with a range of backgrounds are more adept with handling the complexity of difference and the challenge of the unfamiliar.
Threats to integrated schools include:
Strong Funding Base

An excellent education does not come cheap. Due to ongoing cuts, North Carolina ranks 46th in the nation in per pupil spending on public education, with spending declining from $8,632 to $8,620 per student from 2013-14 to 2014-15.
Regionally, North Carolina is 11th out of 12 southeastern states in public education funding. Our state has accomplished much of its progress in education by implementing proven reforms such as small classes, pre-kindergarten education, and mentoring for new teachers. We believe these investments should be continued rather than undermined.
Threats to a strong funding base include:
 Budget cuts that target crucial aspects of the state education system, including class size, pre-K education, and funds to supplement costs of educating economically disadvantaged students and English language learners.
Budgetary decisions that freeze teacher salaries, reduce funding for teacher assistants, and reduce funding for instructional supplies and technology, creating a situation where only those districts with substantial local property wealth can afford to make up the difference for what the state is not providing.
Funding diversions that will siphon public education money away from traditional public schools to private and for-profit charter schools.