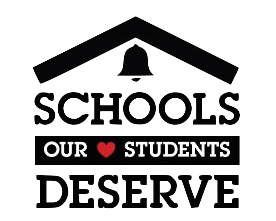 Schools our students deserve begin with dedicated, experienced, career teachers. If we don't treat teaching as a profession, we won't have professionals in our classrooms.
Public Education (K-12) Funding
Teacher Pipeline
Teaching in North Carolina is increasingly difficult. Teacher pay is 37th in the nation, per pupil spending is 39th, and career protections have been repealed. Many experienced teachers need to leave the profession or the state just to provide for their families, and many students have learned that they cannot count on teaching as a career. Enrollment in education programs across the UNC system is down 30% since 2010. Our teacher pipeline is drying up.
Public Schools First NC strongly believes that North Carolina must commit to providing a stable, strong, and vibrant public school system for every single student in our state. We must treat teaching as a profession in order to fulfill that promise to our children. We must improve teacher pay, reinstate career status, protect teachers' right to speak up for their students, and fix our damaged teacher pipeline.
Watch our teacher pipeline video and read the Facts on NC's Teacher Pipeline.
One teacher has written about the level of funding she believes we owe our students, and includes a sample resolution for local school boards who want to push for it. Another career teacher tells us just how it feels to watch your hard work count for less over time. Two other career teachers examine the worries educators have about the future of their profession.
Career Status
Next, we explain the NCAE's lawsuit against the repeal of teachers' career status, a set of career protections the legislature withdrew from probationary teachers and are set to deny our veteran educators depending on the state supreme court's ruling. You can also watch a video on career status.
Teacher Free Speech
Watch a video explaining the issues with teachers' right to free speech here.
The loss of career status and the resulting one-year contracts most of our teachers now work on have had a chilling effect on their 1st Amendment guaranteed right to free speech. It's hard to stand up for students – to administrators, local officials, and even the state  – when job insecurity is omnipresent. But teachers are on the ground with our students and no one know better than they to when policies are adversely affecting our kids.
Teachers across the state have asked their local boards to pass resolutions protecting their rights to speak out for students. Read about them here and here.