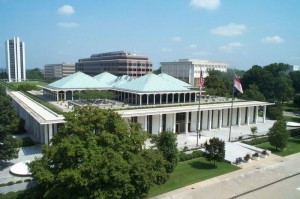 The General Assembly returned January 14, 2020 to continue the very long legislative long session. The Senate failed to override Gov. Roy Cooper's veto of a teacher pay raise bill, SB 354. Public school advocates who voted against the teacher pay raise bill say it was inadequate for teachers and non-certified school employees. The veto override of the budget was withdrawn from the calendar and a vote did not occur. SB 560: Scholarships for Children of Wartime Veterans was ratified into law. The NCGA adjourned the 2019 long session without passing a budget. They are convened on April 26 to focus on the response to the COVID-19 pandemic.
When the General Assembly is in session, Public Schools First NC attends committee meetings and follows proposed education bills. We create weekly updates (see the links to "week-in-review" below) so you can track what's happening with this legislation.  See all the bills with activity from the 2019 long session here! If special sessions are called, we will keep you informed of any impact to public education. Watch our recent webinar: Legislative Update:A Conversation with Representative Julie von Haefen and Senator Wiley Nickel
When the NCGA is in session, the legislative calendar is updated regularly. Click here to view the calendar.  The North Carolina General Assembly broadcasts live, real-time audio of the daily House and Senate sessions, press conferences in the Press Conference Room, and meetings held in the Appropriations and Finance Committee Rooms. Click here to listen.
This Week in Review: Education Bill Summary/Status
Below is our legislative Week in Review summary of education-related bills filed in the NC General Assembly.
2018 Legislative Session
Find Out Who Represents You and What's on the Calendar
2017 Legislative Session
2016 Legislative Session
2015-17 Biennial Budget
2015 Legislative Session
Public Schools First NC: 2015 Legislative Agenda
2014 Legislative Session