Check out our 2021 Legislative Agenda!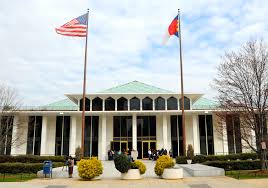 NC General Assembly
You can visit the NCGA website for legislative updates. Once on the site, be sure to look at these features: Calendars for House and Senate meetings, Contact Information for elected officials and staff, and how to receive notices about committee meetings.
Legislative Updates
2021 Long Session of the NC General Assembly  convenes January 13, 2021. Stay tuned for our coverage of education policy.
Updates from the 2020 Legislative Session
On Wednesday, September 2, the NCGA Senate passed a nearly $1 billion COVID-19 relief bill. It was passed by the House on Thursday and on Friday was signed by the Governor. Though there are some positives, including a "hold harmless" clause for schools, the bill falls short of what public ed advocates hoped for.
The bill included the following:
A hold harmless provision for average daily membership
$35 million for child care assistance, the bill also provides flexibility for certain child care licensing requirements
Expansion of the state's two virtual charter schools to enroll up to an additional 3,800 students. This would require a total of $22 million in funding.
Expansion of eligibility for Opportunity Scholarships. A family of four making $72,000 could now qualify.
Lifting the K-1 cap on Opportunity Scholarships
Increased funding for Special Education Scholarship grants and Education Savings Accounts programs
A $335 stimulus check to every family that has at least one child. The intention of this item is to offset costs incurred due to COVID-19 and remote learning
$27 million to NCDPI for funding for PPE, and $12 million for food banks
$21 million to NCDPI to improve Internet connectivity for students, in response to COVID-19, by providing community and home mobile Internet access points.
$300K to NCDHHS to establish a student health collaborative pilot
Flexibility for schools to use funds in the transportation allotment for school nutrition and remote instruction
Allocation transfers for new and growing charter schools will be made, therefore the result for LEAs would be the initial allotments less the charter school transfers
Requires principal salaries to be determined based on the 2019-20 ADM for principal pay as of January 1, 2021
See the full bill here. The NCGA adjourned on September 3, 2020 and the 2021 Long Session will convene Wednesday, January 13, 2021
Previously this year, on April 28 the NCGA convened to focus on the initial response to the COVID-19 pandemic.
They approved a pandemic relief package of nearly $1.6 billion in a special Saturday session. The Governor signed the bill shortly thereafter.
HB1043 can be viewed here and a related and more detailed money bill is here. Policy decisions were laid out in Senate Bill 740.These bills are worth reading quickly to understand the funding and waivers for public education.
When the General Assembly is in session, Public Schools First NC attends committee meetings and follows proposed education bills. We create weekly updates (see the links to "week-in-review" below) so you can track what's happening with this legislation.  See all the bills with activity from the 2019 long session here! If special sessions are called, we will keep you informed of any impact to public education. Watch our recent webinar: Legislative Update:A Conversation with Representative Julie von Haefen and Senator Wiley Nickel
When the NCGA is in session, the legislative calendar is updated regularly. Click here to view the calendar.  The North Carolina General Assembly broadcasts live, real-time audio of the daily House and Senate sessions, press conferences in the Press Conference Room, and meetings held in the Appropriations and Finance Committee Rooms. Click here to listen.
This Week in Review: Education Bill Summary/Status
Below is our legislative Week in Review summary of education-related bills filed in the NC General Assembly.
2018 Legislative Session
Find Out Who Represents You and What's on the Calendar
2017 Legislative Session
2016 Legislative Session
2015-17 Biennial Budget
2015 Legislative Session
Public Schools First NC: 2015 Legislative Agenda
2014 Legislative Session