2017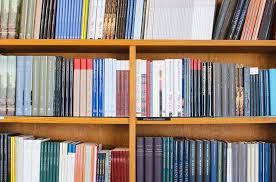 David Figlio, Brookings Institution, November 16, 2017: The Importance of a Diverse Teaching Force
Dana Charles McCoy, Hirokazu Yoshikawa, Kathleen M. Ziol-Guest, Greg J. Duncan, Holly S. Schindler, Katherine Magnuson, Rui Yang, Andrew Koepp, and Jack P. Shonkoff, Educational Researcher, November 16, 2017: Impacts of Early Childhood Education on Medium- and Long-Term Educational Outcomes
Annie E. Casey Foundation, October 24, 2017: 2017 Race for Results: Building a Path to Opportunity for All Children 
Jay Shambaugh, Lauren Bauer, and Audrey Breitwieser, October 12, 2017: Who is Poor in the United States? A Hamilton Project Annual Report
Emma Garcia and Elaine Weiss, Economic Policy Institute, September 27, 2017: Education Inequalities at the School Starting Gate: Gaps, Trends, and Strategies to Address Them
UChicago Consortium on School Research, September 2017: The Predictive Power of Ninth Grade GPA
Janelle Jones, Economic Policy Institute, September 20, 2017: One-third of Native American and African American Children Are (Still) in Poverty
Phi Delta Kappan, September 2017: Academic Achievement Isn't the Only Mission: The 49th Annual PDK Poll of the Public's Attitudes Toward the Public Schools
Georgetown Law Center on Poverty and Inequality, September 2017: Be Her Resource: A Toolkit About School Resource Officers and Girls of Color
Education Commission of the States, August 2017: Charter Authorizers: What They Are and Why They Matter
National Center for Education Statistics and Institute for Education Sciences for US Department of Education, July 2017: Crime, Violence, Discipline, and Safety in U.S. Public Schools: Findings From the School Survey on Crime and Safety: 2015–16, First Look
NAACP Task Force on Quality Education, July 26, 2017: Quality Education for All: One School at a Time
Rice University, 17 July 2017: More Children Living in High-Poverty Neighborhoods Following Great Recession (from Science Daily)
Ellen S. Peisner-Fienberg, Frank Porter Graham Child Development Center, UNC-CH,  July 11, 2017: NC Pre-Kindergarten Program Evaluation Key Findings 2002-2016
U.S. Census Bureau, June 2017: Public Education Finances: 2015
Annie E. Casey Foundation, June 2017: The 2017 KIDS COUNT Data Book, and NC Data Sheet
The Rural School and Community Trust, June 2017: Why Rural Matters 2015-2016: Understanding the Changing Landscape
Erica Frankenberg, Genevieve Siegel Hawley, Jongyeon Ee and Gary Orfield, The Civil Rights Project, UCLA, May 2017: Southern Schools: More Than a Half-Century After the Civil Rights Revolution
Jason Langberg, Youth Justice Project of the Southern Coalition for Social Justice, May 2017: What Everyone Ought to Know About Suspension and Expulsion in North Carolina Public Schools
Institute of Education Sciences, April 2017: Evaluation of the DC Opportunity Scholarship Program: Impacts After One Year
Urban Institute, April 2017: Wealth Inequality is a Barrier to Education and Social Mobility
Anna Nicotera and David Stuit, Thomas B. Fordham Institute, April 2017: Three Signs That a Proposed Charter School is at Risk of Failing
Center for Popular Democracy, April 2017: The $746 Million A Year School-to-Prison Pipeline: The Ineffective, Discriminatory, and Costly Process of Criminalizing New York City Students
Halley Potter, The Century Foundation, March 21, 2017: Do Private School Vouchers Pose a Threat to Integration?
Children's Law Clinic, Duke Law School, March 2017: School Vouchers In North Carolina, The First Three Years
The Civil Rights Project, UCLA, March 8, 2017: The Hidden Costs of California's Harsh School Discipline And the Localize Economic Benefits From Suspending Fewer High School Students
Preston C. Green III, University of Connecticut; Bruce D. Baker, The State University of New Jersey – Rutgers University, New Brunswick/Piscataway; Joseph Oluwole, Montclair State University, Indiana Law Journal, February 28, 2017: Are Charter Schools the Second Coming of Enron? An Examination of the Gatekeepers That Protect against Dangerous Related-Party Transactions in the Charter School Sector
Economic Policy Institute, February 28, 2017: School Vouchers Are Not a Proven Strategy for Improving Student Achievement
Education Law Center, Rutgers Graduate School of Education, February 2017: Is School Funding Fair? America's Most Fiscally Disadvantaged School Districts, 2nd Edition
Learning Policy Institute, February 8, 2017: Addressing California's Growing Teacher Shortage, 2017 Update
Bellwether Education Partners, February 2017: The Best Teachers for Our Little Learners: Lessons from Head Start's Last Decade
Robert Wood Johnson Foundation, January 2017: Parent Engagement Practices Improve Outcomes for Preschool Children
Education Law Center, Rutgers Graduate School of Education, January 2017 (6th edition): Is School Funding Fair? A National Report Card
Education Commission of the States, January 2017: State Pre-K Funding 2016-17 Fiscal Year: Trends and Opportunities
The Center for Popular Democracy, January  2017: Florida Charters Fall Short on State Assessments
Amy Hawn Nelson, UNC Charlotte Urban Institute, January 5, 2017: As Charters and Choice Expand, So Does Segregation
2016
Economic Policy Institute, December 15, 2016: Mass Incarceration and Children's Outcomes: Criminal Justice Policy is Education Policy
The Century Foundation, December 12, 2016: Remedying School Segregation: How New Jersey's Morris School District Chose to Make Diversity Work
Patrick Bayer and Kerwin Kofi Charles, National Bureau of Economic Research, November 22, 2016: Divergent Paths: Structural Change, Economic Rank, and the Evolution of Black-White Earnings Differences, 1940-2014
Dodge, K.A.; Bai, Y.; Ladd, H.F.; and Muschkin, C.G., November 17, 2016: Impact of North Carolina's Early Childhood Programs and Policies on Educational Outcomes in Elementary School
NC Justice Center, October 2016: How to Build an Economy That Works for All: Attract and Keep High-Quality Teachers in the Classroom With Competitive Pay
Center on Budget and Policy Priorities, October 20, 2016: After Nearly a Decade, School Investments Still Way Down in Some States
The Century Foundation, October 14, 2016: School Integration in Practice: Lessons From Nine Districts
Budget & Tax Center (2016): North Carolina's Greatest Challenge: Elevated Poverty Hampers Economic Opportunity for All
AIR's Education Policy Center, October 2016: Creating Healthy Schools: Ten Key Ideas for the Social and Emotional Learning and School Climate Communities
In the Public Interest, September 2016: How Privatization Increases Inequality
Yale University Child Study Center, September 28, 2016: Do Early Educators' Implicit Biases Regarding Sex and Race Relate to Behavior Expectations and Recommendations of Preschool Expulsions and Suspensions?
The Century Foundation, September 20, 2016: Diversity in New York City's Universal Pre-K Classrooms
Youth Justice Program, Southern Coalition for Social Justice, September 2016: Racial Equity Report Cards
Phi Delta Kappan, September 2016: Why School? The 48th Annual PDK Poll of the Public's Attitudes Toward the Public Schools
NC Poverty Research Fund, July 2016: Economic Hardship, Racialized Concentrated Poverty, and the Challenges of Low-Wage Work: Charlotte, NC
Jen Kinney, Next City, July 20, 2016: Measuring Childhood Inequity and Opportunity in U.S. Cities
The Heller School for Social Policy and Management, July 18, 2016: Data for a Diverse and Equitable Future
NC Justice Center BTC Reports, July 2016: 2017 Fiscal Year Budget Falls Short of Being a Visionary Plan for North Carolina's Economic Future: Lawmakers Double Down on Tax Breaks, Set Limited Aspirations
Tennessee Consortium on Research, Evaluation & Development, June 30, 2016: "This Is The Big Leagues" Charter-Led Turnaround in a Non-Charter World
Annie E. Casey Foundation, June 2016: The 2016 KIDS COUNT Data Book
U.S. Department of Education Office for Civil Rights, June 2016: 2013-2014 Civil Rights Data Collection, A First Look: Key Data Highlights on Equity and Opportunity Gaps in Our Nation's Public Schools
Center for Popular Democracy, May 2016: Charter School Vulnerabilities to Waste, Fraud, and Abuse
U.S. General Accountability Office, April 2016: K-12 Education: Better Use of Information Could Help Agencies Identify Disparities and Address Racial Discrimination
Baker, B. D., Farrie, D. and Sciarra, D. G. (2016): Mind the Gap: 20 Years of Progress and Retrenchment in School Funding, Staffing Resources, and Achievement Gaps.
Ronald Ferguson, Urban Institute, May 10, 2016: Aiming Higher Together: Strategizing Better Educational Outcomes for Boys and Young Men of Color
Ann Owens, University of Southern California, May 2016: Inequality in Children's Contexts: Income Segregation of Households with and without Children
The Brookings Institution, April 2016: Five Evils: Multidimensional Poverty and Race in America
National Education Policy Center, April 2016: Virtual Schools Report 2016: Directory and Performance Review
Center for American Progress, April 2016: How Much Can High-Quality Universal Pre-K Reduce Achievement Gaps?
Public School Forum of North Carolina, April 2016: 2016 Local School Finance Study
Southern Education Foundation, March 2016: Race and Ethnicity in a New Era of Public Funding for Private Schools: Private School Enrollment in the South and the Nation
Education Equality Index, March 2016: Education Equality in America: Comparing the Achievement Gap Across Schools, Cities, and States
Education Law Center, Rutgers Graduate School of Education, March 2016 (5th edition): Is School Funding Fair? A National Report Card
The Civil Rights Project, UCLA, March 15, 2016: Charter Schools, Civil Rights and School Discipline: A Comprehensive Review
The Century Foundation, March 16, 2016: Doing More for Our Children: Modeling a Universal Child Allowance or More Generous Child Tax Credit
Tennessee Consortium on Research, Evaluation & Development, February 2016: The Tennessee Achievement School District: Race, History, and the Dilemma of Public Engagement
The Century Foundation, February 9, 2016: A New Wave of School Integration: Districts and Charters Pursuing Socioeconomic Diversity and How Racially Diverse Schools and Classrooms Can Benefit All Students
Budget & Tax Center, NC Justice Center, January 2016: Tax Cuts Hurt Education For All
Center for American Progress, January 2016: Examining Quality Across the Preschool-to-Third Grade Continuum
Preston C. Green III, University of Connecticut; Bruce D. Baker, The State University of New Jersey – Rutgers University, New Brunswick/Piscataway; Joseph Oluwole, Montclair State University; Julie F. Mead, University of Wisconsin – Madison (2016): Are We Heading Toward a Charter School Bubble?: Lessons from the Subprime Mortgage Crisis
North Carolina State Board of Education, January 6, 2016: Teacher Evaluation School Year 2014 – 2015
2015
Southern Education Foundation and Annenberg Institute for School Reform, December 2015: Investing in What Works: Community-Driven Strategies for Strong Public Schools in Georgia
The Alliance to Reclaim Our Schools, August 2015: Out of Control: The Systematic Disenfranchisement of African American and Latino Communities through School Takeovers
Annie E. Casey Foundation, July 2015: The 2015 KIDS COUNT Data Book
Youth Justice Project of the Southern Coalition for Social Justice: Alternative Education in North Carolina
Spencer Foundation and Public Agenda, June 2015: Charter Schools In Perspective
Education Law Center, Rutgers Graduate School of Education, Spring 2015 (4th edition): Is School Funding Fair? A National Report Card
National Institute for Early Education Research: The State of Preschool 2014
The Century Foundation: A Better Start: Why Classroom Diversity Matters in Early Education
Duke University: Helen F. Ladd, Charles T. Clotfelter, John B. Holbein, April 2015:  The Growing Segmentation of the Charter School Sector in North Carolina
No Kid Hungry: Hunger in Our Schools 2015
The Education Trust, March 2015: Funding Gaps 2015
Annie E. Casey Foundation, February 2015: Measuring Access to Opportunity in the United States
Public School Forum of NC: Report on the NC Teaching Fellows Program, 1986-2015
Duke University: Clara G Muschkin, Helen F. Ladd and Kenneth A. Dodge, February 2015: Impact of North Carolina's Early Childhood Initiatives on Special Education Placements in Third Grade," Education Evaluation and Policy Analysis
Southern Education Foundation, January 2015: A New Majority – Low Income Students Now a Majority In the Nation's Public Schools
Children's Defense Fund, January 2015: Ending Child Poverty Now
Public School Forum of NC: 2014 Local School Finance Study
Schott Foundation, 2015: Black Lives Matter: The 50 State Report on Public Education & Black Males
National Superintendents Roundtable & Horace Mann League: School Performance in Context: Indicators of School Inputs and Outputs in Nine Similar Nations (January 2015)
Education Week: 2015 Quality Counts Reports & Rankings  + North Carolina State Highlights
2014
Public School Forum of NC Center for Afterschool Programs: Roadmap of Need 2014
National Women's Law Center and the NAACP Legal Defense and Educational Fund, September 2014: Unlocking Opportunity for African American Girls: A Call to Action for Educational Equity
New America Education Policy Brief, 2014: Beyond Subprime Learning – Accelerating Progress in Early Education
Alliance for Excellent Education, July 2014: On the Path to Equity: Improving the Effectiveness of Beginning Teachers
UNC FPG Child Development Institute, July 2014: Segregated School Effects on First Grade Reading Gains
Annie E. Casey Foundation: 2014 National and State Data Profiles (English) (Spanish)
2013
National Education Policy Center: Virtual Schools in the US  2013
National Institute for Early Education Research: The State of Preschool 2013
OECD (Organization for Economic Co-operation and Development) – Teaching and Learning International Survey (TALIS) – 2013 Results
U.S. Census Bureau – Public Education Finances: 2013
Stanford Center for Opportunity Policy in Education (SCORE) – Student-Centered Schools: Closing the Opportunity Gap Cross-Case Analysis
Economic Policy Institute: Do Poor Kids Deserve Lower-Quality Education Than Rich Kids? Evaluating School Privatization Proposals in Milwaukee, Wisconsin
Carnegie Foundation for the Advancement of Education: Beginners in the Classroom: What the Changing Demographics of Teaching Mean for Schools, Students, and Society
Education Policy Initiative at Carolina: Teacher Preparation and Performance in North Carolina Public Schools
National Education Association Research: Rankings of the States 2013 and Estimates of School Statistics 2014
UNC FPG Child Development Institute: Effects of Georgia's Pre-K Program on Children's School Readiness Skills
Children's Law Clinic, Duke University School of Law: Characteristics of North Carolina Private Schools: Preliminary Findings v.2
Economic Policy Institute: A Well-Educated Workforce Is Key to State Prosperity
NC Justice Center: Smart Money – Investing in Student Achievement
NC Child From Push Out to Lock Up: North Carolina's Accelerated School-to-Prison Pipeline
CREDO (Stanford University): 2013 National Charter School Study
UNC FPG Child Development Institute: Long-term Effects of the North Carolina More at Four Pre-kindergarten Program Children's Reading and Math Skills at Third Grade
Polling
2015 PDK/Gallop Poll of the Public's Attitudes Toward the Public Schools
First Five Years Fund Poll Shows Strong Bipartisan Support for Federal Action on Early Education (October 2015)
North Carolina Poll Finds Major Support for Early Childhood Education! Bipartisan Support for Action at State, Federal Levels (September 2014)
2014 PDK/Gallop Poll of the Public's Attitudes Toward the Public Schools
NC Voters Want to See Substantial Teacher Raises (May 2014)
North Carolina Weighs in on Public School Teachers (October 2013)
North Carolina School Voucher Poll (September 2013)